New Equipment on the Farm
August 29, 2018 by UGUIDE South Dakota Pheasant Hunting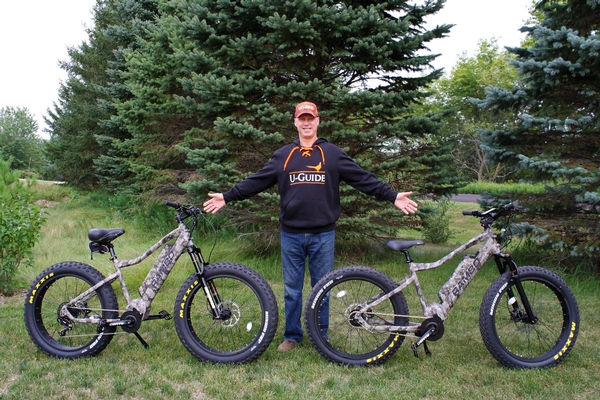 Just When You Thought You Had Everything You Needed
The following is a story about how we came about finding some very beneficial new farm equipment.
The Problem
The problem I had was not farm related at all. It was finding the most stealthy way to get to and from my deer stand in the fall. My Meadow Creek Pheasant Hunting Outfitter had the same problem and stumbled onto a Rambo electric fat tire bike at his local Runnings Fleet Supply Store.
The Solution
When you consider the requirement of silent, speedy, scent free access to and from your deer stand all season, we could not find a better solution than what Rambo had in their electric powered fat tire bike. They offer a multitude of packages and price ranges for every rider as well as the accessories to round out your equipment needs. Fair Chase late season pheasant hunting also has a very similar "stealth" requirement that the bike may solve for.
The New Opportunity
While hunting stealth was my initial interest, I soon came to find the new bike's practicality for farm use in the way of field inspections which were most frequently done via pickup truck, tractor or ATV. All vehicles much more costly than the fat tire bike. We recently toured all 700 acres of our farm inspecting CRP fields, cover crops and food plots with two models of the Rambo Bikes, the 750 XP and 1000 XP. Both performed admirably and were full up to the task of taking us to places most ATV's and UTV's could not.
The Summary
I'm still in the process of exploring all the benefits of the Rambo Electric Fat Tire Bikes but the uses are promising. It is certainly my first tool of choice over ATV, Tractor or Pickup Truck. And it is certainly the most cost effective. This bike is fully up to the tasks that an agronomist might have or many other agronomic uses. From elk hunting in the mountains to inner city work commutes, the electric fat tire bike holds much promise.