CRP - Where are we at? DEC 2022
February 24, 2023 by UGUIDE South Dakota Pheasant Hunting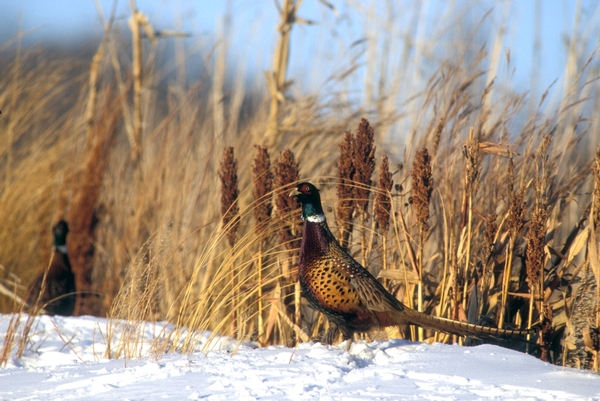 Don't expect high pheasant numbers without high CRP enrollment. After attending Pheasant Fest and hearing very little about acreage goals for the 2023 Farm Bill I am not optimistic. Here's the latest status and where we are headed:
See previous report from Feb. 2022 on CRP
USDA report ending Dec 31, 2022 - (1-Pager) 16.6 million acres enrolled nationally. (does not include Grasslands GRP-CRP)
National USDA CRP Summary Report for Dec. 2022
Current Farm Bill CRP enrollment Cap - 27 million acres (to be accomplished by 9/30/2023).
Basically how they are getting to CAP within budget is signing up a lot of GRP which is protecting existing grasslands but not converting croplands to grasslands.
There is a big difference in "Protecting" acres vs. "Converting" CRP has always been used to convert cropland acres to grassland. GRP changes that.
Acres set to expire over next 3 years is 3.5M acres (2023-2025).
Executive Summary
Conversion of production cropland to CRP is what is critical here. Grasslands signups are not conversions but protections of existing which is important but will not provide gains in the carbon battle or wildlife nesting battle.
Major Factor - Chemically intensive and progressive production agriculture. There is no offset for this other that conversion of these acres to CRP.
There is a National Pheasant Management Plan that encompasses 24 states in total. Their goal for CRP is 45 million acres.
USDA launches first phase of soil carbon monitoring of CRP
All-time high CRP enrollment occurred in 2007 at 37 million acres. We are now at the all-time low (16.6M). Factoring in GRP.
Major Issue: The overall CRP acreage of 22.1M Acres includes 3.9M Acres of Grasslands CRP (or GRP). GRP acreages are simply existing or pastureland acres that get put in a program and are not converted from cropland or to cropland. The all time high CRP enrollment of 37M acres did not have GRP acres because it did not exist. So real effective CRP enrollment is 22.1M - 3.9M or 18.2M Acres. Certainly this is the lowest national acreage enrollment. GRP sounds good but is really a net loser in conservation. Should be on its own acreage report and program.
Author's Opinions
The goals of Sustainable Aviation Fuel (SAF) will put extreme pressure on CRP to take more acres out to put back into production for SAF.
The National Pheasant Plan notes that wildlife numbers are declining faster than expiring CRP acres.
CRP is by far the best climate tool on the planet.
Grain prices have been very high for the last year or so. CRP is expensive but so are environmental disasters.
Pheasant numbers will not reach 2007 highs until CRP enrollment also returns to its high of 37M or higher. Or, 1.8M in South Dakota alone.
If the country is serious about this, it will need to enroll a minimum of 50M acres. But how will you get producers to convert cropland?
Request InformationNeed help or a recommendation?
Click here to fill out our quick form.