CRP - Where are we at? Feb 2022
February 14, 2022 by UGUIDE South Dakota Pheasant Hunting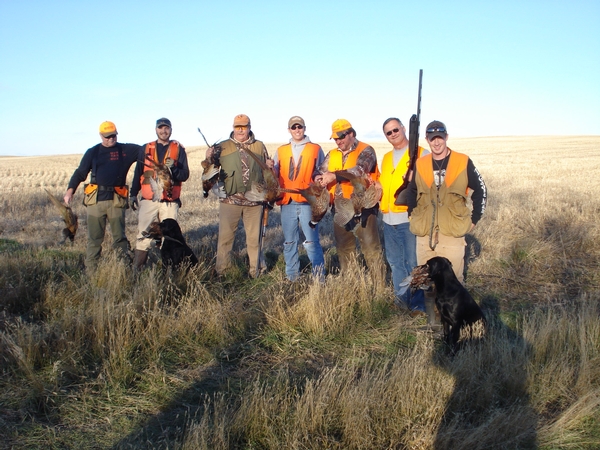 Don't expect high pheasant numbers without high CRP enrollment. We're certainly off the historic highs that make South Dakota pheasant hunting famous. Here's the latest status and where we are headed:
USDA report ending Dec 31, 2021 - (1-Pager) 22.1 million acres enrolled nationally
National USDA CRP Summary Report for Dec. 2021
Current Farm Bill CRP enrollment Cap - 27 million acres (to be accomplished by 9/30/2023)
5.3 million acres were signed up in 2021. 2.5 million of that came for new Grasslands signups (meaning lands already in grass cover (pasture or old CRP). Keep in mind this sounds good but does not directly account for all the CRP acres expiring at the end of 2021:)
USDA reports we will start off 2022 with 22.1 million acres enrolled leaving room to reach FY 2022 CAP of 25.5 million acres.
Acres set to expire over next 3 years is 6.5M acres (2022-2024).
Executive Summary
Conversion of production cropland to CRP is what is critical here. Grasslands signups are not conversions but protections of existing which is important but will not provide gains in the carbon battle or wildlife nesting battle.
Major Factor - Chemically intensive and progressive production agriculture. There is no offset for this other that conversion of these acres to CRP.
There is a National Pheasant Management Plan that encompasses 24 states in total. Their goal for CRP is 45 million acres.
USDA launches first phase of soil carbon monitoring of CRP
All-time high CRP enrollment occurred in 2007 at 37 million acres. We are now at the all-time low (20.6M). Even lower if you factor in GRP.
Major Issue: The overall CRP acreage of 22.1M Acres includes 3.9M Acres of Grasslands CRP (or GRP). GRP acreages are simply existing or pastureland acres that get put in a program and are not converted from cropland or to cropland. The all time high CRP enrollment of 37M acres did not have GRP acres because it did not exist. So real effective CRP enrollment is 22.1M - 3.9M or 18.2M Acres. Certainly this is the lowest national acreage enrollment. GRP sounds good but is really a net loser in conservation. Should be on its own acreage report and program.
Author's Opinions
2021's drought will rival 2017 & 2012 when pheasant numbers were impacted dramatically due to poor hatch and high mortality.
The National Pheasant Plan notes that wildlife numbers are declining faster than expiring CRP acres.
CRP is by far the best climate tool on the planet.
In South Dakota, the last signup (56) only produced 12,000 acres of new enrollments.
Pheasant numbers will not reach 2007 highs until CRP enrollment also returns to its high of 37M or higher.
If the country is serious about this, it will need to enroll a minimum of 50M acres. But how will you get producers to convert cropland?