2021 UGUIDE South Dakota Fall Pheasant Hunting Outlook Forecast Report
September 08, 2021 by UGUIDE South Dakota Pheasant Hunting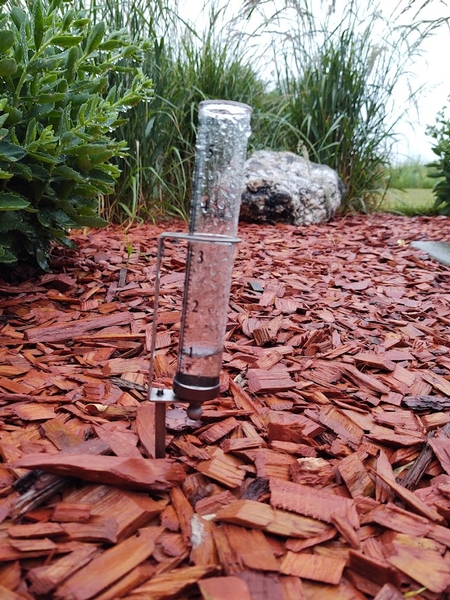 I put an image of a rain gauge on this article because that seemed like what most landowners were interested in this year in our region. The mild winter made it sound like the pheasants were getting a break going into nesting season but this would result in not much over winter subsoil moisture. This would end up hurting vegetative growth overall whether it be for crops or CRP.
That's the cover story for the summer. Lack of vegetative growth due to lack of rainfall. Not enough rain in the rain gauge. This ends up resulting in a lack of bugs. One could deduce that a lack of bugs would result in a lack of birds as well since that is a new broods main diet for their first 2 months. We did receive timely rains all summer long but the extreme high temps seemed to offset this in regards to higher rate of evaporation and fewer dewy mornings. We can safely say that spring 2021 was not "cool and wet".
Further evidence of a drought was the 2021 option for Emergency Haying and Grazing of CRP acres. I've learned that a landowner could hay up as much as 75% of their total CRP acres based on contract type, etc. Hunters should be aware of this as they consider their options for public lands CRP like the James River CREP.
In normal years landowner's can hay up to 30% of their CRP annually resulting in basically a 3 year rotation.
At UGUIDE, our harvest numbers across 5 pheasant camps were up from 1.6 birds harvest per person in 2019 to 2.1 in 2020. I would expect us to be down from 2021. I live on our farm known as the Pheasant Camp Lodge. I am managing the land for pheasants from Spring through summer. I see birds all the time but it is very hard to quantify numbers that hunters can expect to see come fall. Most of our Pheasant Camp outfitters would say the same thing.
Recently the state has received good rains and vegetative growth has got a boost as well as bugs. Additionally hunters should be aware of ammunition shortages. Last year Cabela's, in Mitchell, had pallets of 12 gauge pheasant loads in their aisles and this year you can barely find the ammo shelf and if you do its maybe got 28 gauge pheasant loads. I would suggest looking at comparable waterfowl loads such as 3" #4's as there seems to be more availability of these.
The good news is for those traveling to South Dakota this fall their are no travel restrictions in the state. We are wide open for business on all fronts. For those wanting to escape from their "Blue Governed" Locked-Down state you will find an "uncommon freedom" upon arriving in South Dakota.
On the crop front it will be an early harvest with the potential of all crops being out of the field by Pheasant Opener. The drought and heat shut the corn down early and late rains did not help it. Beans however did get a boost from end of August rains and farmers will struggle to determine whether to start combining corn or beans first.
Early harvest will help a lot in bunching the birds up early season.