Seein Birds!
May 21, 2018 by Unguided South Dakota Pheasant Hunting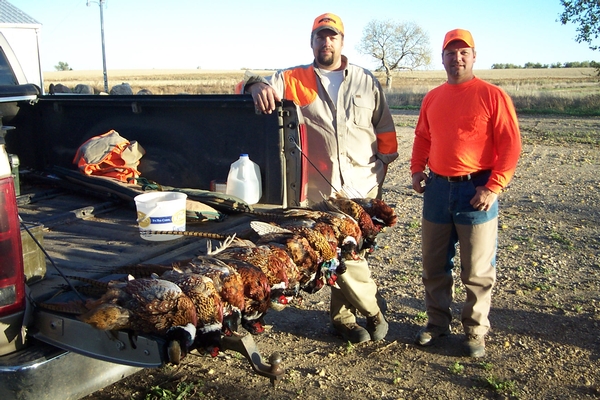 Everybody I talk to is "Seein Birds".
I guess I say that as if we were surprised. A little bit I guess. The winter was open mainly but the spring weather was harsh. Pheasants are tough birds though and we did not get the late weather in December we got it in April and the snow did not last long. You can read my previous 2018 Spring South Dakota Pheasant Update Report Forecast from April here.
Everything is late this year which means crop planting progress and I suspect the hatch as well since nest building cover did not come on till late. As of the end of April there was not much green around, but right now the alfalfa is almost knee high.
We just got done delivering food cover plot seed to our UGUIDE partners. The trip is 1000 miles round trip from south central SD to the NW corner of the state and back. Along the whole route the evidence of good spring moisture has resulted in a vibrant green-up. This in turn will translate to good nesting and bug yielding conditions for brood rearing.
With the last rain showers we received in the western half of the state, the last phases of any levels of drought should all but disappear from the national drought monitor.
I think most would agree they are not seeing as many roosters as hens but that was the case even from opening day last year (effects of the drought). You may have heard that 1 rooster can breed up to 20 hens. I may have seen this scenario actually taking place while traveling through alfalfa firebreaks establishing food plots. One rooster poked his head above the knee high alfalfa, then shortly after no less than 20 hens flushed from nearby cover, all at the same time.
As long as temps remain moderate through June, we should see the impact of a good hatch given the great green bug and nest producing cover we already have across the state.
Posted in: News, Pheasant Outlook
---
Reader Comments
1 Comment on Seein Birds!
Would you like to comment?