2018 UGUIDE South Dakota Spring Pheasant Report
April 27, 2018 by UGUIDE South Dakota Pheasant Hunting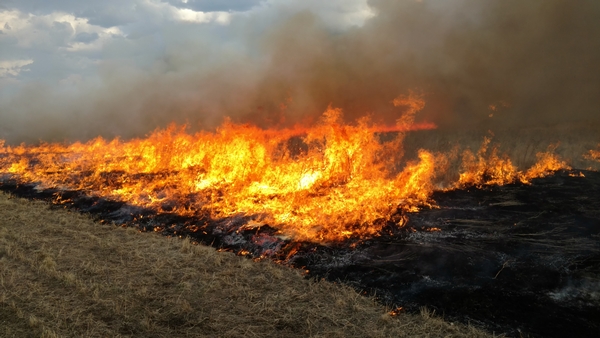 Once again, South Dakota weather amazes us! I've experienced my first April Blizzard. It's about time for an update for those interested parties who pursue fair chase ringnecks as a passion.
Winter
Overall most of the winter was not an issue as far as heavy snow or frigid temps were concerned. Meaning, birds should have fared well overall.
Spring
I experienced my first South Dakota blizzard back in March of 2007. It was a 3 day doozy. This April I experienced another blizzard. Spring has been cool and wet which is typically not good for pheasants, but we need the moisture. I know springs of 2007 and 2012 were wet but yet yielded good hatches of pheasants. Last year we really saw effects of peak drought coinciding with peak hatch (late June). Even those with top notch habitat were dramatically impacted. See my photo gallery on Conservation Farming 2018 for the latest photos from the farm.
Last Year Vs. This Year
It's a major difference. Last year at this time I could dig a waterhole 15 feet down in a basin of a 10 acre wetland. It was bone dry after excavation and remained that way through summer. The national drought monitor never showed us in any drought status until into June. I think this was very inaccurate. This year we just came out of drought status a month ago and that same wetland is full of water which is more normal after good runoff in spring. This was similar to the 2012 drought year when basins were full coming out of May and then the heat turned on. 2012 drought was late into fall and produced good bird numbers that year. 2013 bird numbers were impacted by 2012 drought being so late. 2017 drought was early and good moisture came later but was too late for the hatch.
Past, Present & Future
There's 3 things that impact pheasants that I focus on. One is my farm which I can impact and control the acres of habitat on. The second is the land surrounding me which I have little to no control over but may have some influence on through relationships and community involvement. The third thing is the weather which we have no control over. So it looks like we still have just over 900,000 acres enrolled in CRP and will maintain at least that through the next 5-6 years. If we are lucky, we will get a new farm bill prior to Sept 30th this year and will give the state its 1.5 million acres it is seeking. Demand for CRP is up and we are at the national cap of 24 million acres so no CRP can be signed up right now. Looks like the two biggest variables are the weather and agronomic cropping practices. If corn/bean row crops continue to grow in acres, pheasants will decline. The new soil health movement has the greatest chance of impacting those conventional ag practices by adhering to no-till farming with cover crops and more intensive rotations as well as bringing back small grains, like wheat, into the rotation. The CSP program can also have a huge hand in incentivizing some of those changes. You can learn more in my article on High Functioning Soils.
Posted in: News, Pheasant Outlook
---
Reader Comments
0 Comments on 2018 UGUIDE South Dakota Spring Pheasant Report
Would you like to comment?