2021 Pheasant Season End Conclusions - Final Report
January 18, 2022 by UGUIDE South Dakota Pheasant Hunting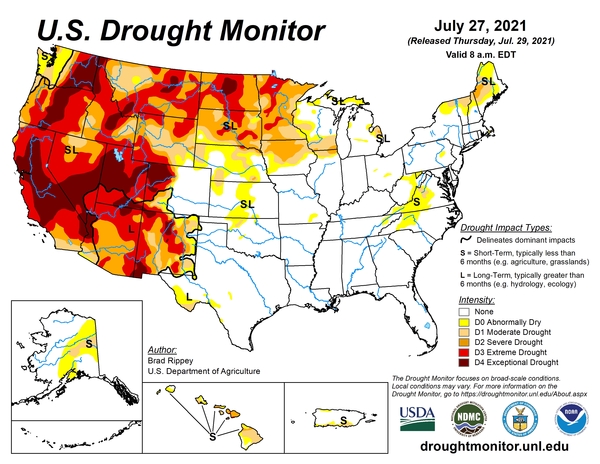 The year was ahead of schedule weather wise and farming wise. Planting was record early as was harvest. We had good heat and moisture early in spring and now we are in drought conditions.
What was written above was copied from the 2020 wrapup summary. Pretty much the same this year in 2021 only there was an additional drought in spring/summer of 2021. See picture of drought map with this article
We have some good news to report. In 2020 the harvested bird per person is up as well as the total harvested birds per week/group.
In 2021 the Harvested Birds Per Person (HBPP) was 1.7 and Total harvested Birds Per Group/Week was 48.
In 2020 the Harvested Birds Per Person (HBPP) was 2.1 and Total harvested Birds Per Group/Week was 66.
What was revelational this year was the trending of droughts impacts. I used the Drought Monitor to go back in the drought archives as far back as 2002 and found there was a significant hatch impacting drought every 4-6 years. 2002, 2006, 2012-13, 2017 & 2021.
This June we had 107 degrees on June 16th and a few other days at or better than 100 degrees.
With no moisture and heat like that it shuts down the biology and bug factory real quick. The simple fact with pheasants is, no bugs no birds.
I really thought our average harvest was going to be much lower like in 2017 when it was 1.3 birds per person per day.
The good news is this appears to happen only every 4 years. Additionally pheasant numbers can rebound substantially in 1 year.
Request InformationNeed help or a recommendation?
Click here to fill out our quick form.