UGUIDE's Fall 2023 South Dakota Pheasant Forecast Report Survey Update
July 05, 2023 by UGUIDE South Dakota Pheasant Hunting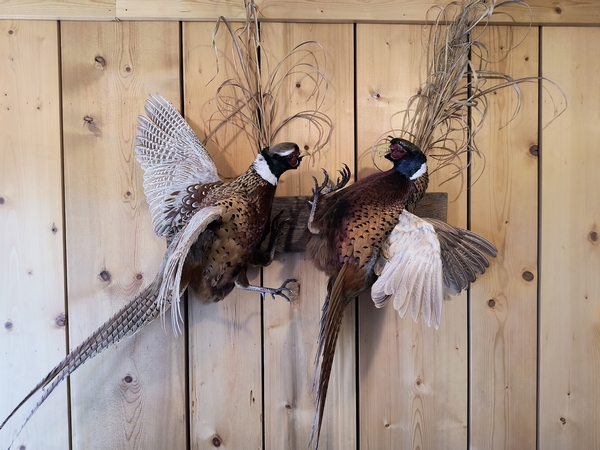 It's July 6th. Two things happen: 1. With the July 4th holiday behind us, the sportsman's mind turns to fall activities & preparations in South Dakota 2. We pretty much know what the pheasant scenario will be this fall.
Annually, I can easily see when website traffic begins to increase on the UGUIDE website. It steadily increases through October and then begins its gradual decrease through the first of the year. This also seems to be in tune with the new season of hunting shows being released. Re-runs of these usually hit about November.
South Dakota Game and Fish stopped doing its road surveys and pheasant forecast a couple years ago. Whether good or bad that news traveled faster than a speeding bullet. We felt that those road counts were so variable and did not always tell the whole story. So, consequently, we started collecting our own UGUIDE Pheasant Harvest Report. We also wrote season end conclusions telling if our results were up or down and listed the harvested birds per person for the season. Our report reveals what has gone into hunters' game bags by the end of season and not what we see running around on the roads in August.
Just in the last two years I can see how much the spring moisture impacts the pheasant hatch. Weather and droughts can be very local and varied. Currently one part of the state is in a D3 drought on the Drought Monitor and the rest of the state is looking pretty good.
Like the guy said at the OnX hunting App seminar at Pheasant Fest, you can use weather apps to track who got moisture and who did not and determine your hunting strategy from that data.
The AHPS Precipitation Analysis Site shows that in the last 60 days (May-June) a variance of 10-15" of rain to 2-4" from the NW part of the state down to the SE part of the state. This will be an impact to both crops and bugs.
UGUIDE began tracking harvest data back in 2015 and have observed a season low average in 2017 of 1.3 birds per person to a high of 2.1 birds per person average in 2016 and 2020. It is looking like we will be in that 2.1 average in 2023. Keep in mind UGUIDE does not release roosters in the fall so these are fair chase results across Pheasant Opener through Mid-December. The whole state had a brutal winter but the birds seemed to have handled it well.
We have some excellent hunts still remaining available for 2023 Season!
Request InformationNeed help or a recommendation?
Click here to fill out our quick form.