Pheasants, Clean Air, Clean Water and Climate
March 02, 2022 by UGUIDE South Dakota Pheasant Hunting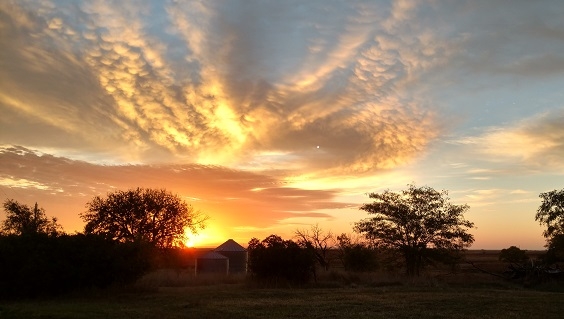 U.S. Habitat Facts & Concerns
Total US Land Acres = 2,430 Million Acres – Not Changing – Includes Water
Total US Agricultural Production Cropland Acres = 251 Million Acres (10% of Total US Land) - Increasing
Total US Agricultural Production Farmland Acres = 896 Million Acres (45% of Total US Land) – Declining
Total # of Farms in the US = 2,019,000 - Declining
Climate – Protection - Conversion
CRP – Croplands Converted to Grasslands = 18.2 Million Acres (all time low)
GRP – Grasslands Protected But Not Converted = 3.9 Million Acres (protected grasslands but not converted croplands)
CRP/GRP Cap under Current Farm Bill = 27 Million Acres in total (by 9/30/2023)
30 X 30 – Bidens Executive Order – Goal of permanently protecting 30% of US Land and Water by 2030.
·

Total acres to accomplish this = 720 Million Acres Total (242 Million Land Acres)
·

Currently Permanently Protected = 12%
·

Progress Toward Goal = None

(I have an application in to protect 170 acres on our farm and is declined every year for last 5 years).
The National Wild Pheasant Plan (https://nationalpheasantplan.org/) – Requests CRP enrollment be active at 45 Million Acres across 24 states in order to reach each state's habitat goal.
New Biofuels – An Effort to Convert Jet Fuel to BioFuels
·

SAF – Sustainable Aviation Fuel
·

Acres of New Soybean Crop Production Required to Accomplish the Goal = 30 Million
·

Objective production timeline = 2024
Concerns
·

Farm Bill Converted Cropland Acres Undercut
o Farm Bill Acres are supposed to be converted cropland acres and now includes a portion of protected grasslands acres resulting in a net loss of converted cropland acres of 4 million.
o CRP is one of the most effective conservation programs of all time. Why are its acres not more prominent in the Climate Battle?
·

If you begin to add up the total acres in the US and the various land uses, it is easy to see the land available for the new initiative do not add up.

Time to hold people accountable.
·

Corn and Soybean Growers, and their respective associations, pursue any new reason to expand.

Converting their land acres to conservation is not a priority.
·

When it comes to conservation discussions, grain producers need to be engaged as they will largely be responsible for acres converted from production to conservation.
·

Beware of new climate initiatives.

Look for outcomes.

CRP has solid outcomes data.
·

The National Pheasant Plan is currently 26.8 Million Acres short of its goal.