2022 UGUIDE South Dakota Fall Pheasant Hunting Outlook Forecast Report
September 01, 2022 by UGUIDE South Dakota Pheasant Hunting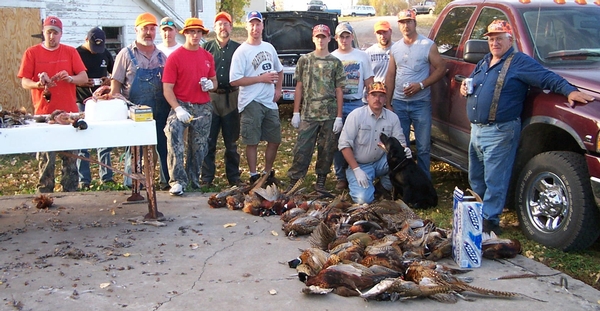 I'll try and simplify the UGUIDE Brood and Pheasant Count Report into my favorite format. A bulleted list!
Talked with farmers across the state the general consensus is that weather was better than last spring and brood sizes are larger.
We had good spring rains and cooler temps for the most part across the state. We saw drought monitor stages dissipate as spring progressed.
Late summer brought the heat and drought that we had early last year and the corn crops show it but I think the early growth of vegetation and successful broods in June/July helped bug production significantly.
North Dakota Spring Counts were down 22%.
Iowa Pheasant counts are forecast to be similar in 2022. 300-400K rooster harvest anticipated.
Minnesota & Nebraska Pheasant Counts are not out yet.
South Dakota Game Fish and Parks suspended its road count survey a couple years ago. However, a GFP top dog gave a good update around July 8th. GFP also reports hunters up in 2021 and harvest down.
Emergency haying and grazing of CRP was in play again so some parcels that got clipped last year might be clipped again this year.
The corn crop is getting hammered by drought again in SD and I would expect harvest to come early. Beans are still green and corn is tan.
Ample supply of grasshoppers from mid July through now.
In 2021 the Harvested Birds Per Person (HBPP) was 1.7 and Total harvested Birds Per Group/Week was 48.
In 2020 the Harvested Birds Per Person (HBPP) was 2.1 and Total harvested Birds Per Group/Week was 66.
In 2022 I would anticipate UGUIDE overall harvest #'s to be similar to what we saw in 2020 which I would take any year.
My biggest revelation on pheasants is that soybeans has replaced them. Meaning, soybeans has replaced many of the small grain crops across the Midwest. It adds up. We need the perfect balance of grass (CRP), small grains and corn for abundant proliferation of pheasants. Look for this on the landscape and you will find the birds!