Navigation:
Home
>
News
> 2020 UGUIDE South Dakota Spring-Summer Pheasant Hunting Outlook Forecast Report
2020 UGUIDE South Dakota Spring-Summer Pheasant Hunting Outlook Forecast Report
June 29, 2020 by UGUIDE South Dakota Pheasant Hunting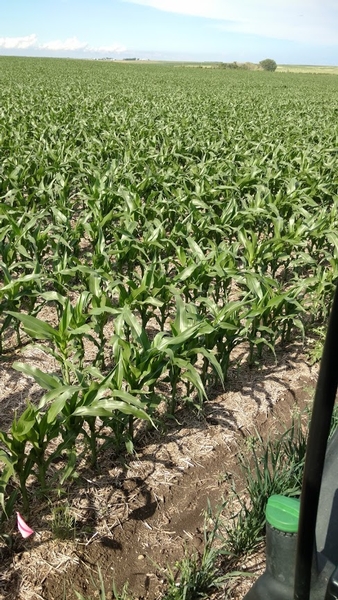 The focus of this update is mainly from the original UGUIDE Pheasant Camp, Pheasant Camp Lodge (PCL), but I think it reasonably reflects the outcomes and happenings of the other 4 UGUIDE Pheasant Camps with exception of local weather events like hail, etc. The timing of this update is when most of our farm work is completed, food plots are in, weeds are sprayed and the pheasant chick hatch is well underway.
Weather – As a comparison to the last two very wet years, this spring was relatively warm and dry although wetter in some areas than others. The real telling sign is 7 million acres were unplanted in the state last year while this year the majority of planting in the state was well ahead of the 5 year average. A stark contrast indicating favorable weather for pheasants as well. With moisture and heat, the cover and bugs are abundant. Cover is almost too thick! We'll take it.
Food Plots - This year's seed has been sourced from Millborn Seeds in Brookings SD. We are using their Double Barrel Milo and Final Flush mixes. Final Flush gives us the rotational benefits we need in our system. Corn is a key component as well. Unfortunately, we could not find a good short day, cost effective Roundup Ready corn this year, so we asked the camps to source their own as needed. Next year we hope to be able to offer a reasonably priced short day (90) maturity glyphosate tolerant corn. At PCL we are using conventional untreated corn seed to see if it has a more attractant benefit to wildlife. All plots of Milo, Corn and Dirty Corn are in and growing. We backed the milo rate down to 5lbs/acre because it was still too thick and laid flat after winter. Lowering the rate and moving row spacing from 7.5" out to 15" will be a good adjustment. We also upped the fertilizer to 150 lbs of Nitrogen/acre. A 50 lb/acre increase over last year. We used burn downs, pre-emergents, and post emergents in the milo and corn and that's about the best you can do. If weeds still become an issue, planting later and getting shorter day maturity, along with switching back to roundup ready corn will be options we can implement. There is a big difference in weed problems between June 1, June 7 and June 15 planting dates.
Hatch - Normally I see the first brood before Memorial weekend. We did not see out first chick until into the 2nd week of June and they were likely 4 week old birds. Lately I am seeing various sizes of broods/chicks. I would say there were good numbers of hens and roosters available for breeding spread across the farm. On my last post emergent pass through one of the milo plots a couple days ago, I saw the largest brood of pheasants I have ever seen. Initially I thought it was two broods combined, but I did not see a second hen. The number of chicks had to be north of 15. They were maybe 3 weeks old and good runners/flyers. I should mention that this plot is adjacent to a neighbor's 80 acre corn stubble field that has not been disturbed for two years now. It is a weedy mess and some of the best pheasant nesting cover you will see. This year I've made a concerted effort to stay out of nesting areas as much as possible and limit traffic. There are some expensive weed issues that I will have to deal with this fall or next spring, however, these weed issues are now benefiting nesting pheasants.
Crops - On our farm the two 50 acre crop fields planted to production crops are conventional corn. These should be a strong magnet for pheasants all year. Fields west of the west farm are beans and just don't bring in pheasant numbers in our adjacent cover like corn does. The 80 acre field next to the east farm that was unplanted last year is now planted to corn. That's the one next to the slough and old car. Next spring those two corn fields on our farm will be planted to CRP for 15 years. Normal food plots are designed in as well.
Lodge - We've got some nice updates in the lodge going on: all new camo comforters for beds, new paint in the bedrooms and other wear/tear/repairs.
New Habitat Projects - The two new 13 row tree belts and fabric are installed and growing nicely. They might actually hold some birds this fall. This is where we saw our first brood of the year.