Navigation:
Home
>
News
> 2019 Annual UGUIDE Rates/Minimums Changes and Camp Openings/Closures Announcements
2019 Annual UGUIDE Rates/Minimums Changes and Camp Openings/Closures Announcements
September 16, 2018 by UGUIDE South Dakota Pheasant Hunting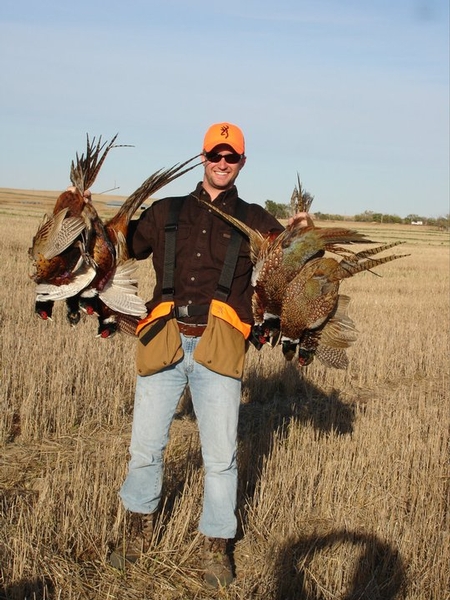 Greetings South Dakota Pheasant Hunters,

Here are the changes for the UGUIDE 2019 Pheasant Hunting Season:

- Our J Bar Lazy 7 Pheasant Camp will not be offered in 2019.

- We are excited to announce the opening of a new camp in Perkins County we have called the Wind River Pheasant Camp. It offers excellent lodging for 10-15, excellent habitat and multiple species of upland birds. The link in the camp name will take you to the detailed page for this camp. Booking will be done first come first serve as long as weeks are available. Book online with 25% deposit for minimum. Note: We are not able to display availability for this camp in our grid until November timeframe so we will post it above the grid. Rate increases will also not be updated in the system until Oct. 20th so we will have to manually adjust those bookings for you if done between now and Oct. 20th.

- In 2019 we will be closing weeks 9 and 6 or 7 (whichever the Thanksgiving Holiday falls on) going forward. Consequently we will be raising rates to compensate by $10/Night lodging/Person and $20/Day Hunting/Person. The issue with these weeks is low demand and thus those weeks were not contributing to the overall camp budget. Consequently, the rate increase is spreading the revenue need, for those 2 weeks in the season, across the groups at the other remaining 7 weeks. In summary, weeks 1-6 and 8 will be available for booking in 2019. Weeks 8 and 1 may have slightly higher increases due to the need to keep rates comparable across the season in relation to demand.

- In 2019, camps that offered a 12 minimum hunter 3 day hunt will now require a 13 hunter minimum to be more equivalent to the price of a 10 hunter minimum 4 day at that camp.

- A good tool to consider, if you would like to get into the UGUIDE system, is put a refundable cash wait list deposit down to hold a spot should one come available. More information is available on our website about the future reservation waitlist process.

- You can monitor Availability of all UGUIDE Pheasant Camps Online here. If a camp shows as open it is available for immediate reservation via our online reservation system.