Fee Based Pheasant Hunting Business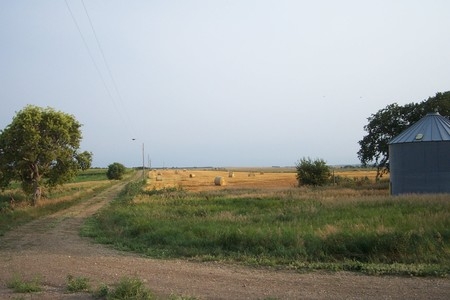 By: Chris Hitzeman
UGUIDE South Dakota Pheasant Hunting
Getting Started in Your Own South Dakota Pheasant Hunting Business
Do you like pheasants, pheasant hunters and pheasant hunting?
Do you own acreage in the prime areas of South Dakota?
Do you have an abundant supply of native wild pheasants?
Are you willing to farm for pheasants?
If you can answer "yes" to the above questions, you have the key ingredients to starting and running a successful South pheasant hunting business.
One of the questions I didn't ask is "Are you prepared to develop your own website and spend countless hours on development and marketing technology of that website?"
If you can answer that question "yes", you do not need UGUIDE to help you. However, if your answer is "no", UGUIDE has solved that problem for you. UGUIDE has invested thousands of dollars and hours in this website attracting pheasant hunters from all over the country interested in coming to South or North Dakota to hunt wild pheasants.
Another important question you may wish to ask yourself is, "Do I have time to spend countless hours on the phone talking to hunters explaining the program, handling money, and providing all the answers to their questions 12 months out of the year?"
Again, if the answer is "yes", you do not need UGUIDE's help. However, if the answer is "no", you could use UGUIDE as a service provider for your business. The bottom line is "UGUIDE can put hunters on your doorstep" and you take care of them from there.
All UGUIDE pheasant camps are self-guided. However, if guiding services are available, we like to offer them. We have found that there are many hunters that would like to come and experience a UGUIDE pheasant camp but may not have the dogs or skills to take on wild birds.
Although running a pheasant camp can be fun, the end goal should be to increase income on your acreage by balancing your cash crop and live stock management with a pheasant business. We have found that in South Dakota, pheasants are an excellent cash crop with which to diversify your farming income.
Managing quality pheasant populations and pheasant hunting habitat is both art and science. UGUIDE can assist with the optimization of this management. One of the simplest approaches to this system is to "farm the best and buffer the rest". Land of marginal quality might be considered better acres to enroll in a buffer program creating pheasant habitat rather then low-producing cash crops.
UGUIDE never asks a landowner to consider doing something that I haven't done myself on my own 700 acre farm in Charles Mix County South Dakota. I plant all the food plots and manage all CRP projects and maintenance on the farm.
A pheasant camp business is unlike an annual crop. Managed like a small business, it reaches its full potential over a 5 year period of time.
UGUIDE is currently looking to add a limited number of Pheasant Camps to it operation. More Business Start-Up Details Here.
For more info email chris@uguidesdpheasants.com
Request InformationNeed help or a recommendation?
Click here to fill out our quick form.