2008 South Dakota Pheasant Hunting Outlook Forecast - September
August 29, 2008 by Chris Hitzeman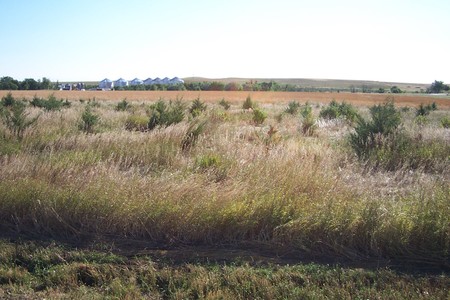 Pheasants in South Dakota Up 9% over 2007 PIERRE, S.D.—Favorable weather conditions and good habitat have once again combined to produce a record pheasant crop in South Dakota. Brood count surveys conducted by the S.D. Game, Fish and Parks Department tallied pheasant numbers that once again hearken back to the days of the Soil Bank era in the 1950s and '60s. Surveys that measure pheasants per mile from brood routes put the 2008 index at 8.56 pheasants per mile, a figure that's 64 percent ahead of the 10-year average and the highest recorded since 1963. "The survey results show a statewide increase of 9 percent in pheasant numbers," said GFP Secretary Jeff Vonk. "That's amazing considering the record-setting level of last year's brood survey." The survey estimates are derived from 110 30-mile brood routes across South Dakota. From July 25 through August 15 traditional routes are surveyed each year using standardized methods. The result of the survey is a pheasants-per-mile index that is used to compare estimates year to year and over a 10-year time frame. "While the statewide estimate is up, hunters should take particular note of the survey results in their local areas," Vonk said. "Unlike last year when pheasant numbers were up all across the state, local survey results were mixed this year." Survey results show that pheasant production was very good in the central part of the state, as substantial increases were found in the Mobridge, Pierre, Chamberlain, and Winner areas. On the other hand, pheasant counts are down in the eastern regions of the state while overall counts in east-central regions are largely unchanged from 2007. "Weather is always a significant factor in the health of the pheasant population and winter was mild and spring precipitation was timely," Vonk said. "We had some concern about cool, wet conditions in late May and early June as the peak hatch approached, fortunately conditions improved and it was generally warm and dry during the brood-rearing season." The other key factor that determines the size of the pheasant population is habitat. With the drought no longer an issue in much of South Dakota, grasslands were in peak condition to serve as pheasant nesting cover. The abundance of lush grasslands in central SD helped offset the costly loss of habitat that was enrolled in the Conservation Reserve Program. "This state lost just less than 260,000 acres of habitat last year when CRP contracts expired and weren't renewed," Vonk said. "While moist conditions may have spared central SD from feeling the full impact of these losses, the critical nesting habitat lost with expiring CRP contracts certainly impacted survey results in eastern SD. Despite the apparent declines in eastern SD, pheasant numbers in areas such as Brookings and Watertown remain higher than ten-year averages, which will still make for an exciting and successful fall." South Dakota's regular pheasant season opens at noon on Saturday, Oct. 18 and runs through January 4, 2009. The statewide youth season has been lengthened to five days, Oct. 4 through Oct. 8 and the resident-only season on public land runs Oct. 11 through Oct. 13.
Check UGUIDE Self-Guided Wild Bird Pheasant Hunting Packages Availability
Posted in: South Dakota Pheasant Outlook
---
Reader Comments
0 Comments on 2008 South Dakota Pheasant Hunting Outlook Forecast - September
Would you like to comment?
Get Connected

News Categories
Request InformationNeed help or a recommendation?
Click here to fill out our quick form.