Gunner's Haven South Dakota Pheasant Hunting | Selby, SD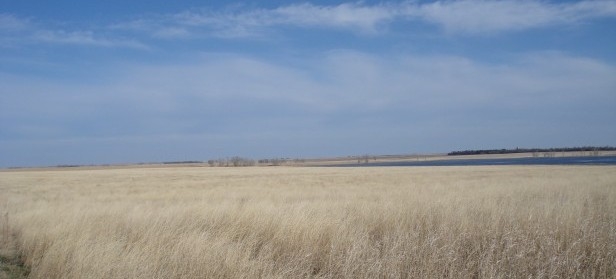 The Gunner's Haven Pheasant Camp is located near Selby South Dakota, in Walworth County. Walworth county has long been known for it's abundant pheasant populations. South Dakota Game Fish and Parks tracks pheasant numbers annually and Walworth county is always on the high side for bird number (rank at over 200+ pheasants per square mile) compared to other parts of the state. From your hunting base camp you'll enjoy watching wildlife and enjoy the pace of a South Dakota pheasant hunting schedule. Your lodging is located right in the middle of a shelterbelt and section of farmland. Please review links, video and testimonials below to get a great idea of what this pheasant camp is all about.
Gunner's Haven Pheasant Camp:
Hunt Package Options

3-Day Hunt - Minimum 6 Hunters and up for 4-Nights Lodging (Capacity 10)

3000 acres of total land access for hunting
850 acres of leased land with 800 of it in CRP
50 acres of corn and milo food plots in 15 individual plots variety of cover on 700 acres of waterbank, along tree plots and food plots
20 acres of tree plots, various shelterbelts
50 acres of creekbeds, sloughs and grass waterways.
Abundant Walk-in and other public ground to extend your hunting trip extra days.
Excellent waterfowl hunting in area. No additional charge. Many sloughs to hunt.
75 miles west of Aberdeen SD - Walworth County
Highlights: Abundant acres of private access, high pheasant populations, no charge waterfowl options
Pheasant Camp lodging for groups of 6 to 10 located on-site and not far from town. Hunt right from your lodging as you are in the middle of section of pheasant land. Wake up to roosters crowing outside your door.
(2) Bathrooms/showers/Toilets in the lodge
Satellite TV and WIFI Internet access
Indoor heated bird cleaning facility. Freezer for birds.
Sink, Stove and Fridge and compliment
Dining table and chairs
BBQ Grill
See Land and Amenities links above for more details & photos
Gunner's Haven Hunting Video:
Gunner's Haven Pheasant Camp Reviews:
"Chris, we had a good time at Gunners Haven. Saw a lot of birds. Ended up with 31-32 between the 5 of us for 3 days hunting. The owners were great hosts and the weather worked out perfect for the dogs. We appreciated the fact that they let us bring the dogs inside at night and park the dog trailer in their heated shop to help them stay warm after hunting as hard as they did during the trip. Overall it was a great trip."
Wes - OK
"Had a great hunt. Weather was awesome. Little warm on Saturday but great on Sun and Monday. Saw good amount of birds. The good plot was well managed with food plots/shelter/crp. I think they are planning on planting some food plots on the other areas next year. The hosts are VERY nice. Lodgings are adequate. Great to allow the dog in the house and they also have a nice little mud room with washer/dryer (we didn't need but many will enjoy that during wet/snowy hunts later in the year). Other nice amenities included satellite TV( with the Big Ten Network so I didn't even miss my Penn State Nittany lions thrashing Iowa!) and WIFI so I could keep up with things back home. I would definitely include those in the brochure! My dad and I sat on the back porch on Saturday after both shooting our limits early that day and had a beer and a cigar. Great times!"
Jeff - PA
Request InformationNeed help or a recommendation?
Click here to fill out our quick form.